The Cindy Johnson Volunteer Award, introduced in 2016, is presented to an individual for the many devoted hours of encouragement, inspiration, and unselfish support they have given to the Newburyport Education Foundation.
Recipients
2021 Cindy Johnson Volunteer Award Recipient – Kacey Oreal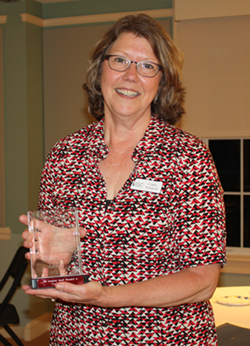 The inaugural award was presented to Cindy Johnson. Cindy is a founding member of the Newburyport Education Foundation and has been an integral part of its success for 15 years. She has given tirelessly to the organization to ensure that Newburyport students receive the positive educational experience they deserve. Over the years, Cindy has held almost every title within the organization and has taken on every task in front of her from spearheading new fundraising opportunities to event cleanups.